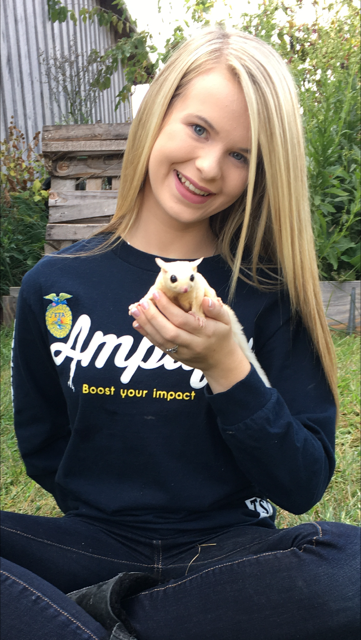 I have been a breeder for over 10 years! This business was inherited by me from Linda Harrison a very reputable breeder of over 25 years in 2010.
I first took on the business as a school entrepreneur project that never actually ended. Starting at only 12 years old, I am now 23 and these incredible animals have put me through college.
That being said, this is not my full time job and I am still a graduate student.  But, that doesn't change how passionate I am about these little guys.  I kept Linda's same methods that have proven there effectiveness for many many years and over the past decade have evolved them into my own. I have never let my youth affect my productivity or professionalism.  We are based out of the Indianapolis area.  All of my gliders are monitored even before their eyes see the outside world and are well loved and handled. I take my babies very seriously and am always researching the newest info on environment, nutrition, and care.
With this in mind, I will make it my obligation to make sure that each glider is given a proper home.  I like to know that each buyer is serious and ready to welcome one into their home, as they are a responsibility. If you would like more information on myself, my gliders, or have any other questions please email me at Happygliders1@gmail.com. You may also text 765-720-5533.